Back to all games

Bloodline Champions is a next-generation multiplayer online arena-based PvP game. Here players must take control over a multitude of different characters, or Bloodlines, and engage in intense battles with other players either in teams or solo. Easy to play, challenging to master, Bloodline Champions is as much fun for the casual player as it is for the die-hard competitive gamer.
---
Game features
---
Easy To Learn, Challenging to Master

Sporting intuitive controls and an optimized interface, Bloodline Champions will have you enjoying the game right off the bat. A robust matchmaking system places you among players relative to your own skill level, meaning that you will be dealing damage and scoring victories from the very start of the game.

Completely Based on Player Skill

Bloodline Champions is completely based on player skill. Spells and abilities do a set amount of damage and gone are critical hits and passive avoidance abilities. Spells travel to your point of aim and can be avoided by enemy players, making every ability dependent on individual player skill!

Diverse and Exciting Bloodlines

The Bloodline Champions class system features well known archetypes such as tanks, healers, ranged damage dealers and melee damage dealers. Every class is self-reliant to some extent and there's plenty of hybrids to suit every need, making the number of viable team setups virtually endless!

Tailored for Competitive Gaming

Bloodline Champions is great for quick, casual gameplay sessions. But for those who want to engage in an even deeper experience, the game offers a flexible tournament system as well as featuring a robust profile and statistics system that will let you keep a constant eye on your progress through the game.

Intense, Action-Filled Experience

Spread across Conquest, Capture the Artifact, and Arena game modes, Bloodline Champions​ offers short and intense rounds of action. Less downtime eliminates bottlenecks in the flow of action. Short cooldowns coupled with a smaller global cooldown ensures that you will always have a spell of some kind ready!
Game Assets
---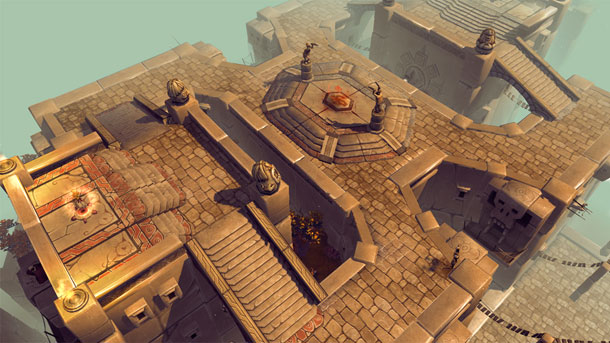 System requirements
---
OS: Windows XP/ Windows Vista/ Windows 7
Processor: Intel Pentium 4 @ 2.0 GHz / AMD Athlon XP 2000+
Memory: 1GB
Graphics: nVidia GeForce FX 5500 / ATI Radeon 9500
DirectX®: 9.0c
Hard Drive: 3GB
Sound: DirectX Compatible
Legal notice
---
Stunlock Studios, all rights reserved. Copyright 2009-2010 © Trademarks belong to their respective owners. Alienware and the Alienware logo are registered trademarks and trademarks of Alienware Corporation.