Back to all games

Get ready for the adventure of a lifetime. The Longest Journey is more than a game - it's more like a book, a movie, and a game all rolled into one. Explore an interactive and beautifully created universe from the perspective of April Ryan, a young art student who soon discovers that there is more to her world than meets the eye. Experience what critics around the world are calling one of the best adventure games of all time!

The game is also available for iOS in the App Store.
---
Game features
---
Experience an Unparalleled Storyline

Written by the award-winning Ragnar Tørnquist, The Longest Journey features one of the most intriguing storylines ever seen in an adventure game. Explore the worlds of Stark and Arcadia, as you lead April on her quest to discover the truth.

Two Worlds Full of Fantastic Locations

Explore over 150 different locations spanning across the worlds of Stark and Arcadia. Encounter fascinating characters and solve a multitude of challenging puzzles as you complete the epic storyline that spans across more than thirteen different chapters.

Original Soundtrack and Voice Acting

Your adventures are accompanied by 36 music tracks composed by Bjørn Arve Lagim and Tor Linløkken. The game also features voice acting with more than 50 different speaking characters, ensuring one of the most enthralling adventures of all time.

Acclaimed, Award-Winning Adventure

The Longest Journey is one of the most critically acclaimed adventure games of all time, with a Metacritic score of 91. The game also received the «Editor's Choice Award» from IGN as well as the «Game of the Year» award from GameSpot.
Game Assets
---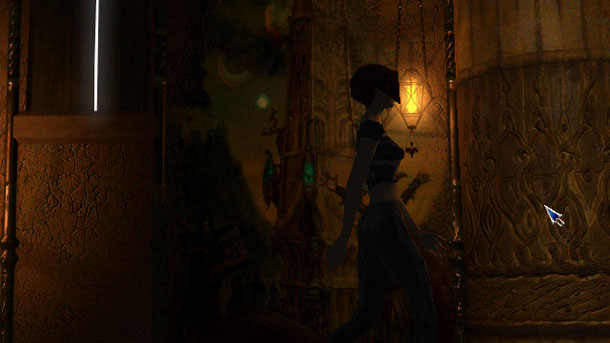 System requirements
---
OS: Windows 95/98/XP/Vista/7
Processor: Pentium @ 166 MHz
Memory: 32 Mb
Video Memory: 2 Mb
Hard Drive: 300 Mb free
Sound: DirectX Compatible
DVD Rom Drive
Also available on iOS through the App Store
Legal notice
---
Copyright Funcom © 1998-2014. All rights reserved.