Back to all games

Dreamfall is the sequel to «The Longest Journey»​, one of the most critically acclaimed adventure games of all time. The game takes place ten years after the events of the first game, as players follows the adventures of Zoë Castillo, April Ryan and Kian Alvane as they explore the two parallel worlds of Stark and Arcadia.
---
Game features
---
Unparalleled Gameplay Variety

Battle enemies, sneak through darkened passageways, solve intriguing puzzles and converse with fully-voiced characters. Dreamfall offers a uniquely varied gameplay experience that often goes beyond the realm of traditional adventure games.

Explore Magnificent Worlds

From vast cities to deep forests, across the seven seas and into endless caverns, above and beyond anything you have ever seen – the twin worlds of science and magic are filled with challenges and adventure. But in the world outside the worlds logic does not apply, and nothing will have prepared you for the ultimate truth.

Three Unique Leading Characters

In Dreamfall you will control not only one, but three different protagonists. Experience the story from their vastly different perspectives, and use abilities unique to each character. Each follows a unique storyline that is sure to captivate you.

Play the Game the Way You Want To

Multiple solutions and multiple outcomes place you directly in charge of how the story unfolds. Make choices that affect how people relate to you; solve conflicts with cunning or with violence; and speak your mind in uniquely branching dialogues.
Game Assets
---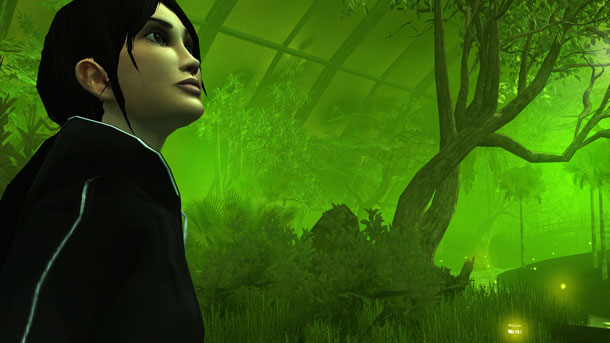 System requirements
---
OS: Windows XP/ Windows Vista/ Windows 7
Processor: Pentium 4 @ 1.6 GHz
Memory: 512 Mb
Graphics: Video Memory: 128 Mb
DirectX: 9.0c
Hard Drive: 7 Gb free
Sound: DirectX Compatible
Legal notice
---
Copyright Funcom © 2006-2016. All rights reserved.