The Outsiders – a Funcom Studio, our newest acquired game development company, is situated in Stockholm, Sweden's vibrant capital. Located in Södermalm, at the heart of the game development scene, the studio has a modern office surrounded by a cozy area with lots of sights, restaurants, and cafés. There are no current vacancies. Loading vacancies...
Stockholm has a reputation of being one of the most inclusive and welcoming cities, balancing a contemporary, urban feel with countless historical landmarks. Sweden's capital was officially founded in 1252 by the regent of Sweden, Birger Jarl. By the end of the 13th century, Stockholm had grown to become the country's biggest city. Located on Sweden's southeast coast, Stockholm has four distinct seasons, with warm summers and winters that may be mild and rainy, but also cold and snowy.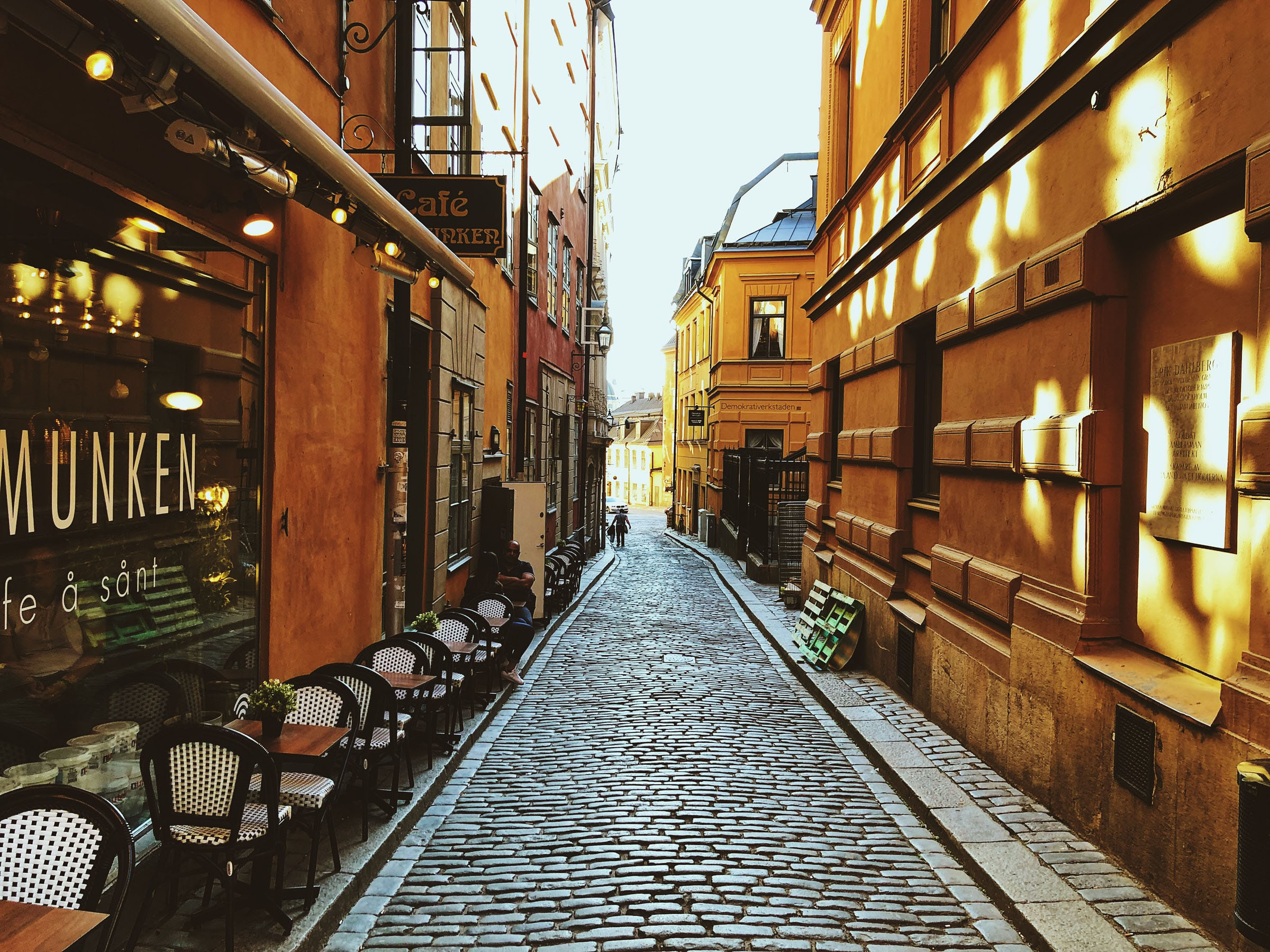 Stockholm is a fantastic place for any professional. Sweden's capital offers an over-the-top life quality, with plenty of entertainment activities, unspoiled nature, wildlife, plus an exceptional cultural scene.
Funcom has a team and family-oriented culture and working at Funcom means that you will be working in a dynamic, inclusive, and challenging work environment, in a position which you can greatly influence. The Outsiders – a Funcom Studio works closely with Funcom Oslo (Norway), Funcom ZPX (Lisbon, Portugal), Funcom NC (North Carolina), and Funcom Bucharest.
The Outsiders – a Funcom Studio offers a flexible 37.5h/week working schedule, relocation assistance, pension plan, healthcare package, social Fridays, and a long list of other benefits. Even more: working at Funcom means being part of a family of kind, skilled and professional colleagues that share a passion for games.